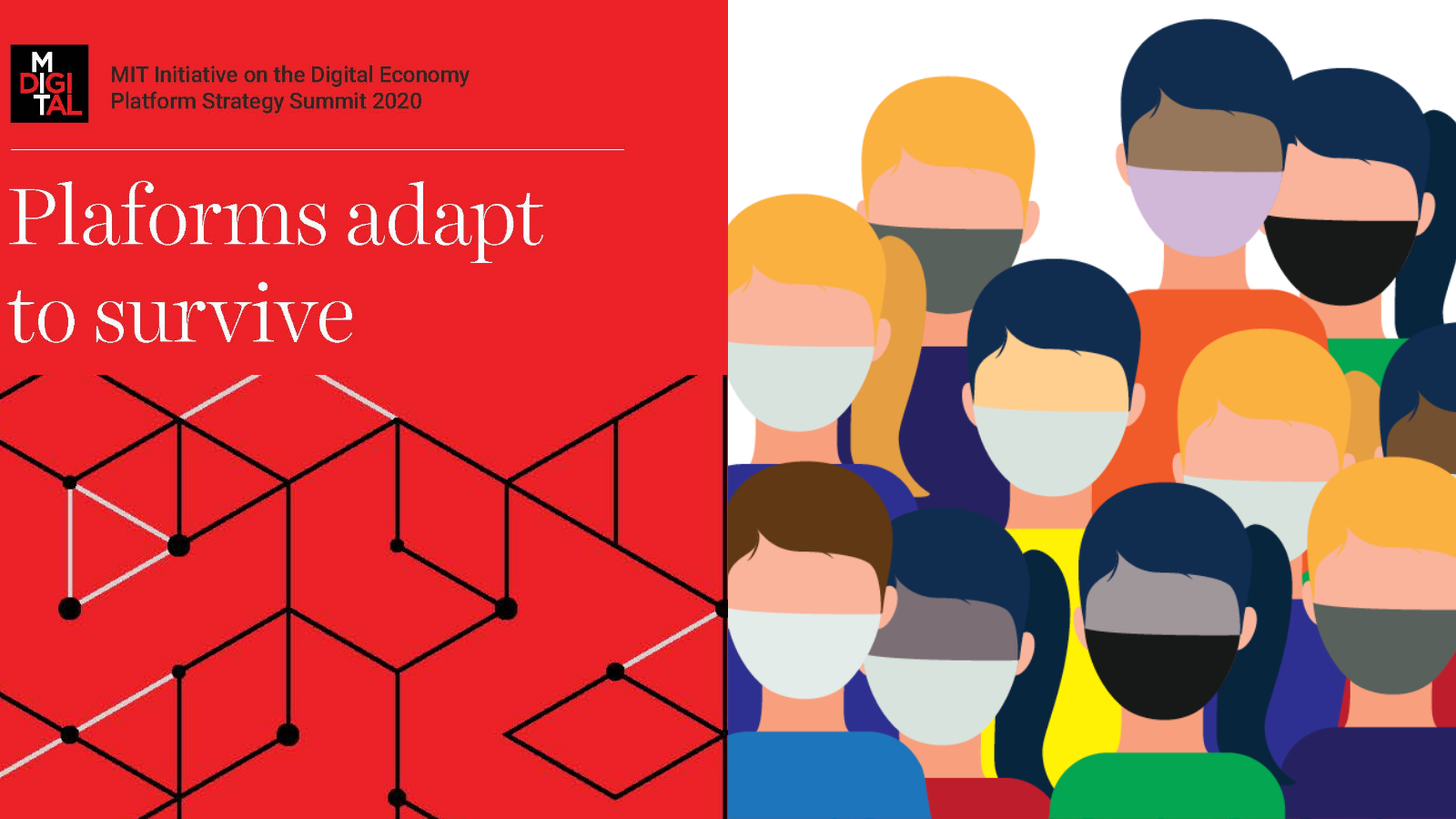 The MIT Initiative on the Digital Economy 2020 MIT Platform Strategy Summit Report is out and as timely as ever!
As MIT Platform Strategy Summit co-chair Peter Evans, said, "We're living in a platform economy, but there are challenges ahead."
Read the full, in-depth report below, with insights from summit co-chairs, Geoff Parker (MIT IDE Digital Fellow) and Marshall Van Alstyne (MIT IDE Visiting Scholar). Also learn the latest strategies from Asian platform leaders and from Siemens; find out how healthcare and entertainment platforms are adapting to the current environment; and get practical advice and actionable takeaways from experts gathered at the recent event.
Download the report here.