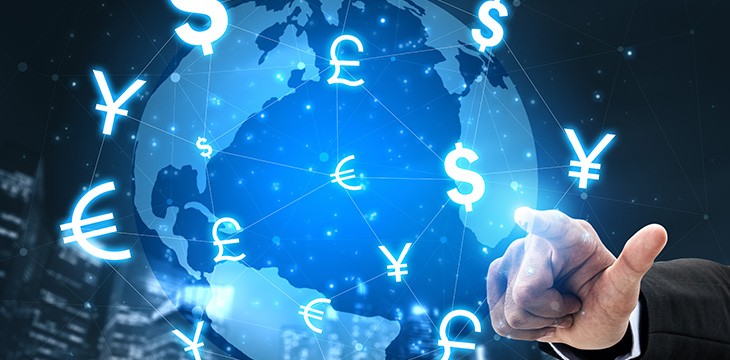 By Paula Klein
From the Caribbean to the Alps, four global financial efforts using digital currency and blockchain are under way with development help from the MIT Connection Science Research Initiative.
The first government bank ever to launch a digital currency was rolled out by the Central Bank of the Bahamas this month. The country's Sand Dollar — a state-backed virtual currency — is now available nationwide. Sand Dollar transfers are made by mobile phone, reflecting the roughly 90% adoption rate of smart phones in the country.
"The MIT initiative contributed to high level design [of the Bahamian effort] over several years, especially the digital identity and anti-money-laundering features," said Alex "Sandy" Pentland, founding faculty director of the Connection Science Research Initiative. According to the Sand Dollar website, Bahamians can use the digital currency at any merchant "with a Central Bank approved e-Wallet on their mobile device." Transaction fees are minimal. In addition, MIT is also collaborating closely with Bermuda on its soon-to-be-released digital currency.
In another new implementation, MIT helped develop the Swiss Trust Chain system. Pentland said the idea is similar to Ethereum, and is highly efficient and offered by Switzerland's national carrier, Swisscom, and the SwissPost national postal service. This blockchain system was just released for trading of all digital assets. MIT helped with asset exchange technology and market design, Pentland said.
And in the U.S., Fidelity Investment's privacy-preserving asset transfer spin-off, Akoya, adopted MIT's Open Algorithms and digital identity design plans that link major banks and investment firms.
China's Central Bank Digital Currency and Smart Cities blockchain efforts spurred others such as Singapore, Switzerland, Bermuda, and the Bahamas to accelerate developments, Pentland said. The MIT Connection Science Research Initiative has been working on its efforts for six years.
Customers and banks will benefit by much lower cost, greater privacy and security, and importantly, much better auditability, he said. In addition, "the transparency on how money, data, and other assets move will produce fairer, less corrupt outcomes for individuals, companies, and societies."
The Initiative uses network science to help build better societal systems. Pentland is the Toshiba Professor of Media, Arts, and Sciences at MIT. He also holds MIT appointments in Media Arts and Sciences, the Engineering Systems Division, and with the Sloan School of Business.
Going forward, Pentland envisions "increased interoperability between systems, producing an interledger or interchain architecture analogous to the internet. Over time, this interoperability will convert the emerging patchwork of systems into a relatively seamless, worldwide transaction, payment, and trade management platform."