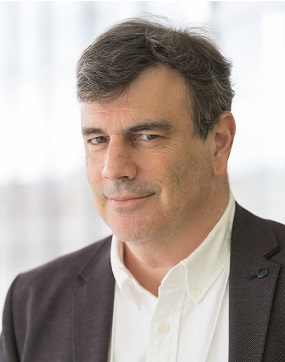 Earlier this year, a global survey and research report published by the MIT Sloan Management Review (SMR) addressed current issues and future of key performance indicators (KPIs) in an era of Big Data. The report concluded that "business leaders worldwide are struggling to strike a workable balance between tactical and strategic KPIs." It argued that KPIs can have profound effects to "capture the moment, while anticipating the future." (See a discussion of the research, here.)
Since its publication, MIT IDE fellow Michael Schrage, who co-authored the report, has written that "greater KPI transparency and clearer KPI alignment" with the business, are two best practices that will lead to better corporate performance. But first, he says, realizing the potential of KPIs requires bolder thinking by data-driven organizations. Schrage advocates for more pervasive and "smarter" KPI dashboards that use machine learning (ML) to help executives lead the business.
Schrage expanded on his thinking with MIT IDE Content Manger, Paula Klein. Below are highlights of the conversation:
Q: You contend that tomorrow's KPI dashboards will become people's bosses that can manage workers better than human managers. Is this meant to be thought-provoking, or do you see this unfolding in the near-future?
Michael Schrage: Both, actually. We observed that most managers and executives really haven't thought through the real-world implications of digital dashboards to track KPIs. For instance, they don't realize how dashboards can instantly and automatically notify people when things might go wrong, and then track how well — or how poorly – their data-driven alerts are obeyed.
Organizations should not invest in smarter and more predictive KPI dashboards only to have them ignored. To the contrary, KPI dashboards should ensure that everyone focuses on key performance. Everyone! Dashboards should both invite and enforce compliance.
For example, if your phone vibrates with warning ringtones to tell you two customer KPIs are falling off track so you better ping your colleague, are you going to ignore it? Or are you going to text, launch a chat, or call? Don't forget that people – your colleagues and managers – will be able to see whether and when you responded. And these are KPIs, so presumably, they're literally key to your business success. Maybe your dashboard can't technically fire you, but it can certainly testify to how reliably and responsively you deal with critical issues. That's the managerial future.
Q. Are you saying that these dashboards will be Orwellian by design and will constantly surveil workplace behavior? That sounds pretty ominous.
MS: It depends upon one's notion of a boss, I suppose. A good boss doesn't just bug you to improve performance; he or she offers advice and insight on what you might do. They make suggestions about what you need to learn and whom you should contact. They coach and facilitate. Why not use better dashboards to create better bosses?
I think we're going to see the rapid Netflix-ization and Amazon-ification of KPI dashboards. That means dashboards will make workplace recommendations, much the way Netflix personalizes movies and TV: Tap or swipe that troublesome KPI, and your dashboard highlights its key data components. Maybe it presents new visualizations, or offers KPI chat-bots for you to question. Alternately, your KPI dashboard may recommend background reading material or internal experts to contact.
The Big Brother KPI dashboard paradigm doesn't have to dominate. That said, much as there are good and bad bosses, I'm pretty confident we'll see KPI dashboard implementations that treat their users badly, and ones that seek to bring out the best in people. KPI dashboard UX in an era of AI and ML will be very exciting.
Q. What's the key takeaway for C-suite executives who accept that KPI smart dashboards are imminent?
MS: The most important question a C-level or business unit executive must ask is whether they're using KPIs to actually lead and inspire people, or whether KPIs are more about compliance and hitting internal targets. That's the tension and analytic schizophrenia I'm seeing.
The former view is likely to be far more motivating and empowering than the latter. Leadership is not the same as management. Let's ask people to engage with KPIs in ways that get them to collaborate, innovate, and align. Our ability to monitor managers and their interaction is going to be really robust.
At that point, the more serious challenge is to make KPI dashboards feel more like springboards and platforms than security cameras for micromanagement. Organizations will need to think hard about what kind of culture of KPI accountability they want to create. Growing sales, or revenue, or margins is obvious. But what other KPIs might really make us more valuable to each other and our customers? My bet is that the most successful companies will learn a lot from how their best and smartest people interact with smart KPI dashboards. This isn't just about plausible or probable scenarios. I believe this future inevitable.