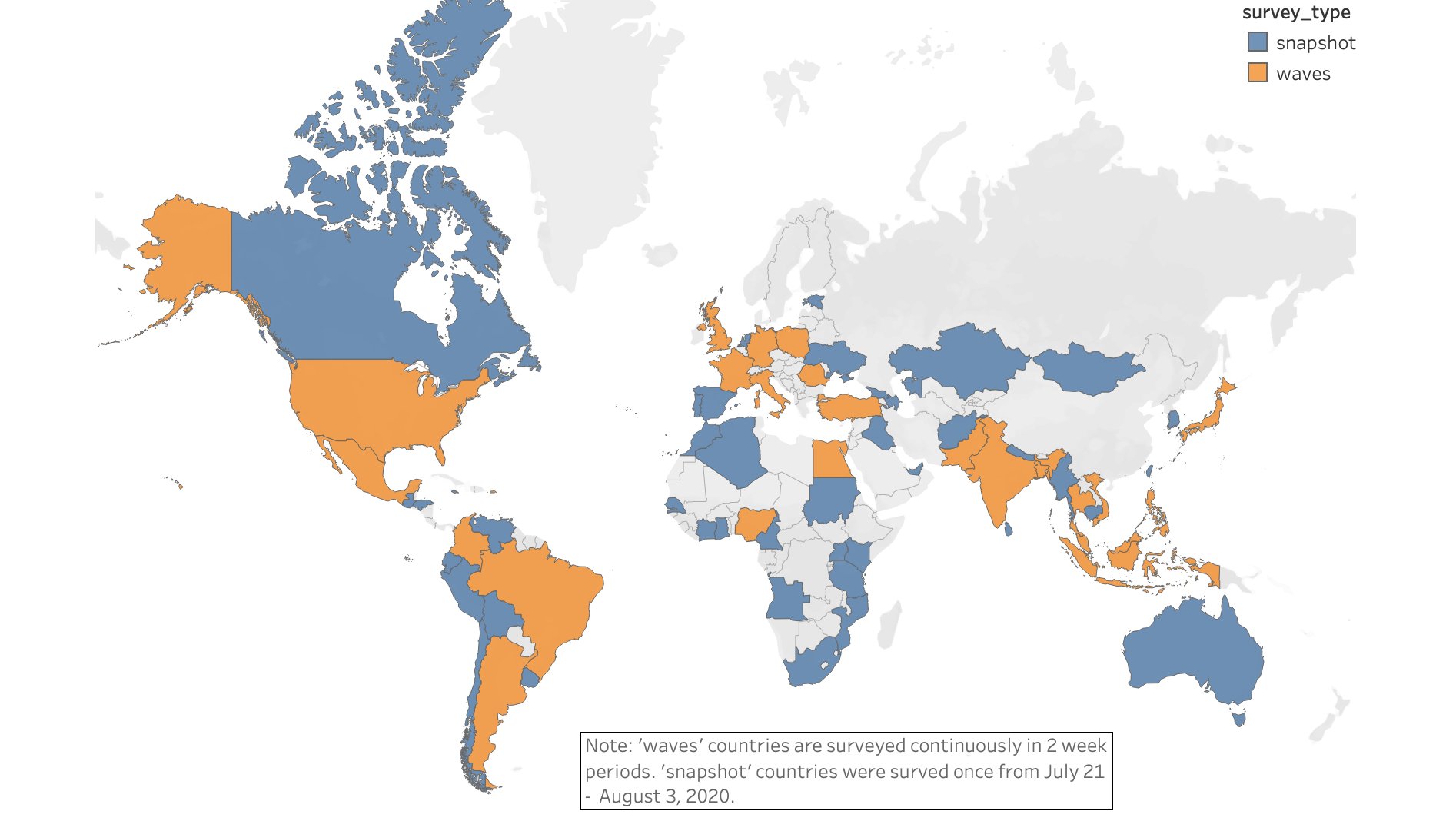 Researchers from the MIT Initiative on the Digital Economy (IDE) recently partnered with Facebook's Data for Good initiative to conduct a Global COVID Behavior Survey aimed at understanding people's risk perceptions, behaviors, and responses to government interventions.
The IDE will be the Hub for collecting, cleaning, analyzing and disseminating this data. So far, more than 400,000 people in 67 countries have been surveyed to learn about beliefs, behaviors, and norms related to COVID-19.
"Policy and communication responses to COVID-19 can benefit from better understanding people's baseline and resulting beliefs, behaviors, and norms," said Dean Eckles, MIT Associate Professor, and one of the IDE project leaders.
The collaboration with Facebook has allowed the survey "to reach many more people and use state-of-the-art statistical bias reduction," he said. Key input on the design of the survey came from researchers at Johns Hopkins University, the World Health Organization (WHO), and the Global Outbreak Alert and Response Network (GOARN).
Check out the public data collected so far and the dashboard here. Researchers can request access to the microdata here, and aggregated statistics are available via our dashboards and our public API.
The initial dashboard offers many interesting insights and specific demographic break-downs. For example: Which precautions might make people in Brazil more or less likely to visit restaurants, stores, churches, health care?
In addition to Eckles, the core MIT survey design and data analysis team includes: Alex Moehring, Doctoral Candidate; Avinash Collis, Assistant Professor, UT Austin and Digital Fellow, MIT IDE; Kiran Garimella, Postdoc; Amin Rahimian, Postdoc; and Professor and IDE Director, Sinan Aral.
For more information contact the team at mit_covid_survey_researchers@mit.edu