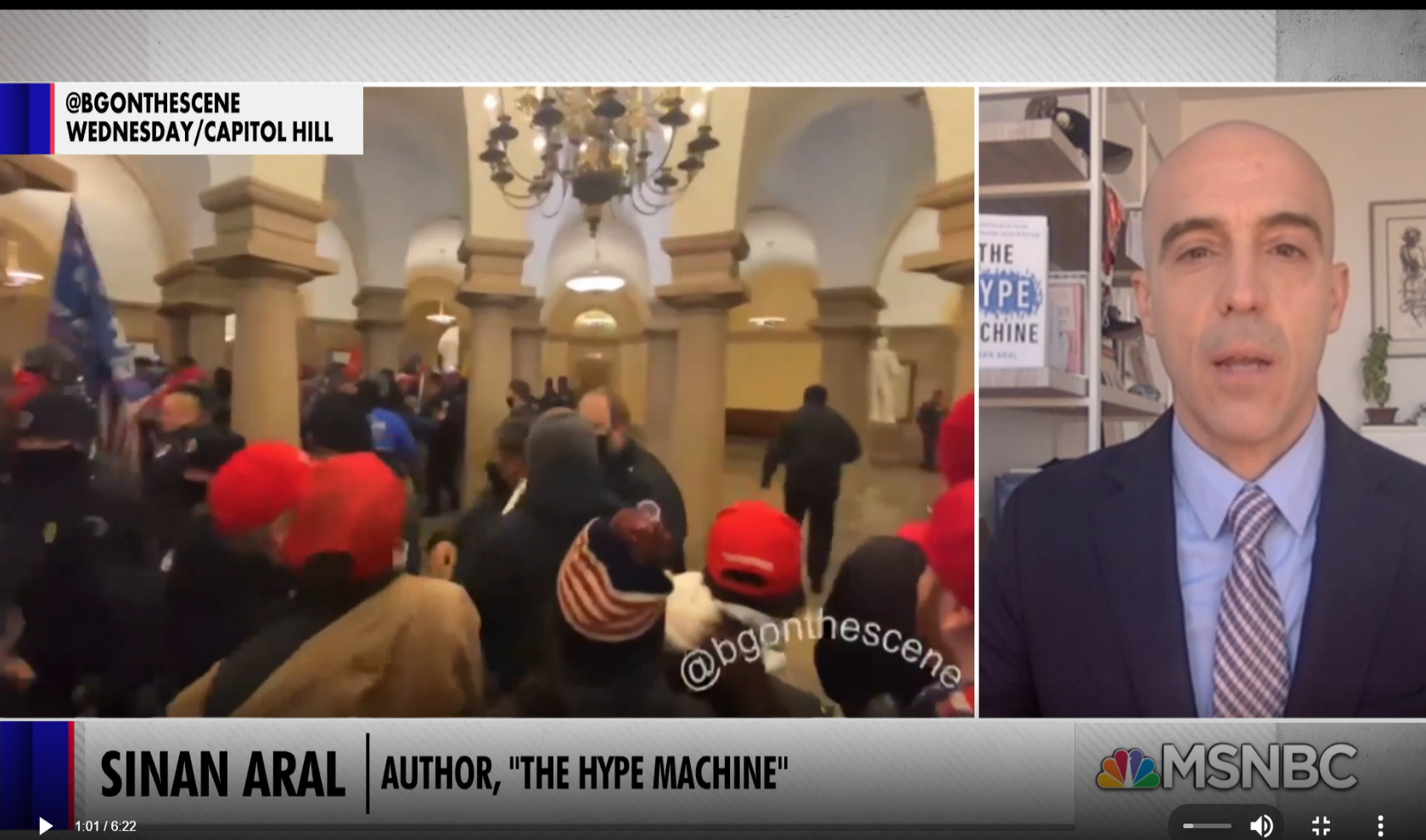 "Social media's role in the Capitol insurrection was undeniable." That's one of many observations made by MIT IDE Director, Sinan Aral, after the extraordinary events of January 6 when extreme right-wing, Trump supporters stormed the U. S. Capitol.
Aral was interviewed by numerous media outlets—including CNBC, Bloomberg, Fortune, and Yahoo! Finance– for his insights as author of The Hype Machine, especially after Twitter and Facebook banned the President from their social media platforms.
"This has been a steady momentum build of reaction by social media platforms," Aral told Fortune. "This is a culmination of an understanding by social media companies that they need to do more and that the laissez-faire attitude isn't going to cut it."
"What I'm really concerned about … is what's going to happen next, what's going to happen tonight. What's going to happen in the next two weeks before the Inauguration," Aral told Yahoo! Finance.
Download and watch the MSNBC video here.
Also listen to this Boston radio broadcast interview here.