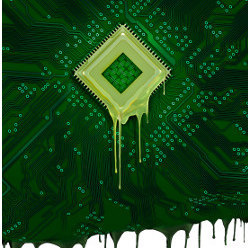 MIT IDE Research Scientist, Neil C. Thompson, discusses "The Decline of Computers as a General Purpose Technology," in this video. The talk is based on an article published in the March 2021 issue of the  Association for Computing Machinery publication  and this research paper.
Thompson shows that "the economics of processors has changed dramatically, pushing computing into specialized domains that are largely distinct and will provide fewer benefits to each other. Moreover, because this cycle is self-reinforcing, it will perpetuate itself, further fragmenting general purpose computing. As a result, more applications will split off and the rate of improvement of universal processors will further slow." In short,  parts of computing will progress at different rates–some faster or slower than others.
Watch the video here.


The Decline of Computers as General Purpose Technology from CACM on Vimeo.