Dear MIT IDE Community:
While the current global pandemic is having an unprecedented effect on our daily lives, I trust you and your families are safe and healthy, and following the guidance of your community. I'd like to lift us above the fray for a moment, because this disruption to our lives will eventually lessen – and with any luck at all, we'll be better for it. Our major events in the coming months are going virtual, which ultimately makes it a bit easier for you to join us. The IDE Annual Conference for stakeholders only, will be shared via interactive web conference on May 20. More information to follow.
The 2020 MIT Platform Strategy Summit will be shared via interactive web conference on July 8. That agenda is taking shape, so please visit the event page to register and see the updated agenda. As a primer to the event, click here to read Summit co-chair and IDE Research Fellow Geoffrey Parker's article on the potentially disruptive influence of the Covid-19 pandemic on healthcare platforms. I'd like to point out additional recent and relevant work by some of our key faculty and researchers. Sinan Aral has written a thoughtful piece on how we humans can maintain our need for social contact in a time of social distancing and remote work. Research by David Rand points to the notion of having a "nudge" that encourages taking an extra second to verify that an information source and its content are factual so that we don't unwittingly forward false information. In Christos Makridis' co-authored paper, he reports that U.S. regions with the most digitally-intensive jobs will be "more insulated from the Covid-19 shock," while areas lacking in that type of employment are likely to be hardest hit.
In a recent webinar, Sandy Pentland leans toward his work on "social physics," noting that half of corporate decisions come about as a result of informal discussions – now made difficult with everyone working remotely. Managing idea flow, creating reward mechanisms, and using secret voting to allow full participation and engagement are all key traits of maintaining the trust which in-person, informal communications have enabled in the past, he says. Erik Brynjolfsson noted in a recent interview that a shock like the one we are now experiencing has the silver lining of getting us past the inertia of doing things the same (old) way, forcing us to better utilize new technologies that lead to higher productivity, wage equality, and economic progress. It wouldn't be all that bad if 25% of the world's workforce realized that they are more productive working remotely. Not only is that good for "work," but it also has many positive externalities for the economy and environment. Like you, we are doing our best to take care of family and friends while we continue the important work of the IDE. We've retooled our coming events to provide the high value content you expect via a remote virtual format that is both engaging and interactive. As you've noticed for the past five years, the IDE's work is often presented through the lens of the glass half full. In this spirit, our current work is providing insight and guidance on how we can:
Work remotely without losing the human touch,
Help stop the spread of disinformation and misinformation by taking a brief moment to verify a source,
Better utilize digital technologies for improvements in productivity,
Harness technology to create more from less.
Thank you for your support of the IDE. Be safe. Be healthy. And be active virtually.
Sincerely,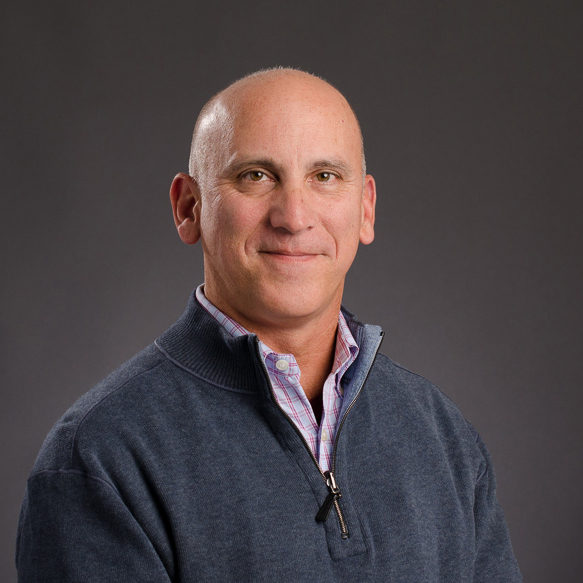 David Verrill
Executive Director
MIT Initiative on the Digital Economy