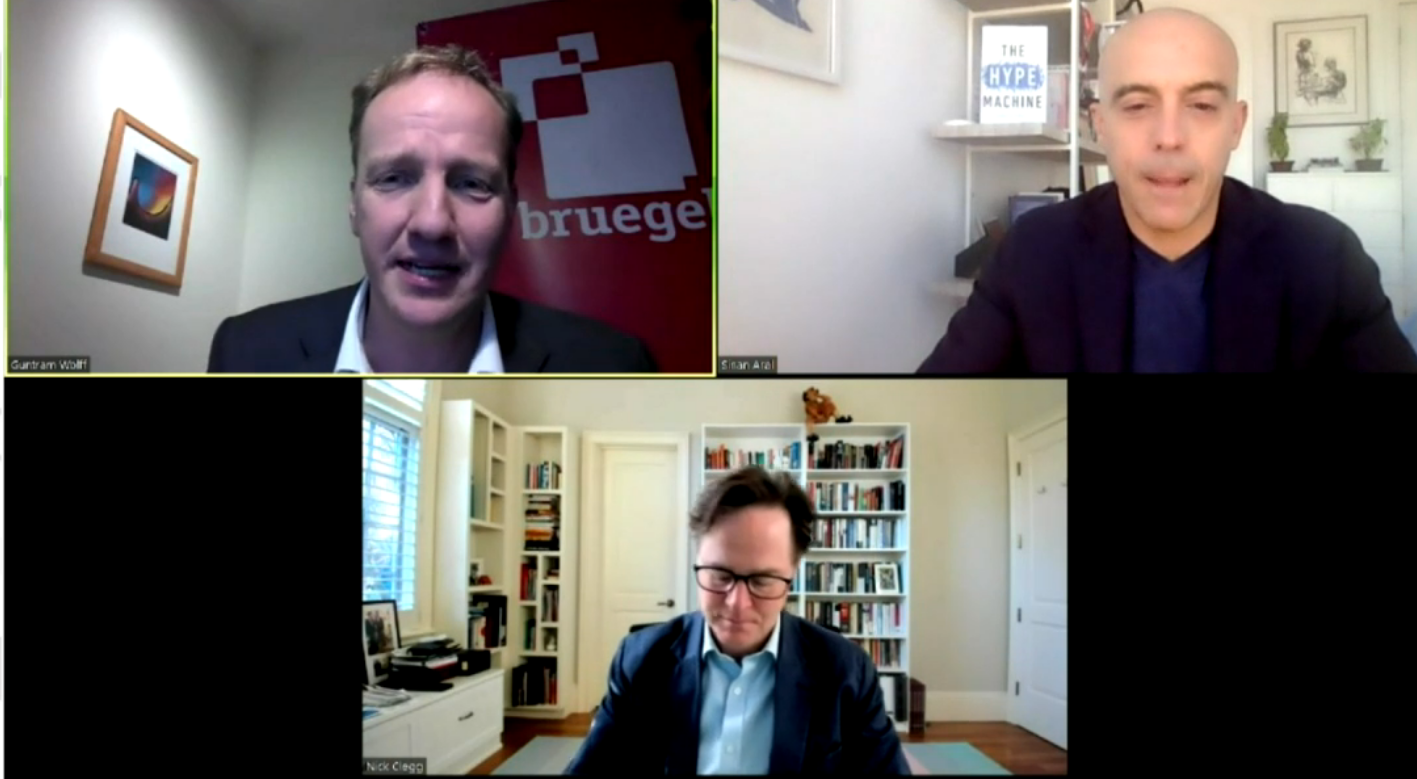 What will Facebook do next?
In this timely discussion, MIT IDE Director, Sinan Aral (top right), and Facebook VP of Global Affairs, Nick Clegg (at bottom), examine the fragile state of social media. The conversation was hosted by the Brussels-based think-tank, Bruegel, and considered the promises and the perils Facebook and its fellow social media giants face at a time when regulation looms large and public scrutiny is widespread. Aral also discussed his recent book, The Hype Machine and all that has happened since it was published a few months ago.
Watch the full video, What's the Hype All About, here.